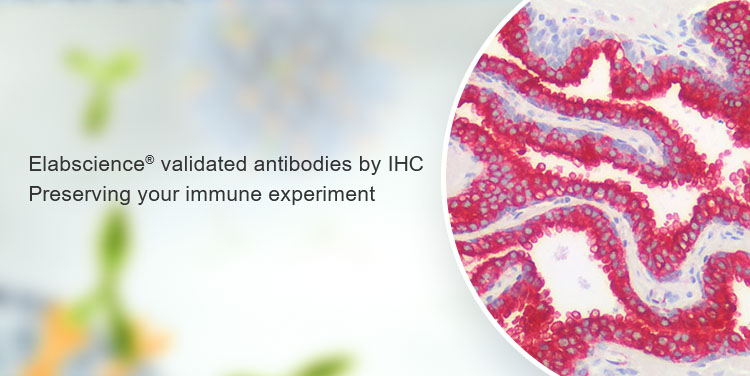 Antibody validated by IHC
Elabscience® combined with Lifespan's IHC platform to perform a secondary immunohistochemical quality inspection on the antibodies produced by Elabscience®. In addition, Elabscience® provides you with a complete set of immunohistochemistry solutions, one-stop related reagents to solve your problems.
In the future, we will display more validated antibodies by IHC, and plan to use different validation methods to improve antibody standards.
If you are interested in our process of verifying antibodies or our standards for antibody development, please find more information on our website.
Elabscience® IHC validated antibody
| | Cat.No. | Product | Reactivity | Applications | Validated Tissues | |
| --- | --- | --- | --- | --- | --- | --- |
If you have any question about the products, please contact us by
clicking the message button near the home button of your phone
, we will reply you in 12 hours.